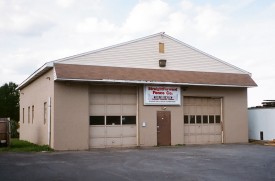 StraightForward Fence Company
services the Southeastern Pennsylvania and New Jersey areas.

Gary Sherwin, CEO, is the owner and operator of StraightForward Fence Co, has ten+ years experience in this industry and takes great pride in his work. He is certified as a fence professional by the American Fence Association.


Marta Schwartz, CFO of the company, is also the Treasurer of the Keystone Chapter of American Fence Association.
We provide all types of fencing for residential, commercial and industrial clients, including PVC, Wood, Aluminum, Iron, and Chainlink applications.

We can provide the same quality materials we use in our fences for those who want to "do-it-themselves". Call us for prices.

We offer complimentary estimates and competitive pricing. We will meet with you first on a personal basis to determine together what best suits your needs. We offer prompt service and we guarantee satisfaction.
No Job Is Too Big Or Too Small!!!